Memory Care Facilities
Memory care is a type of long-term care that provides comprehensive support for those with cognitive impairments. Memory care is a specialized type of senior housing for individuals with memory loss and related disorders, such as dementia and Alzheimer's. In addition, it addresses the needs of people with cognitive impairments independent of age, such as brain injury and stroke.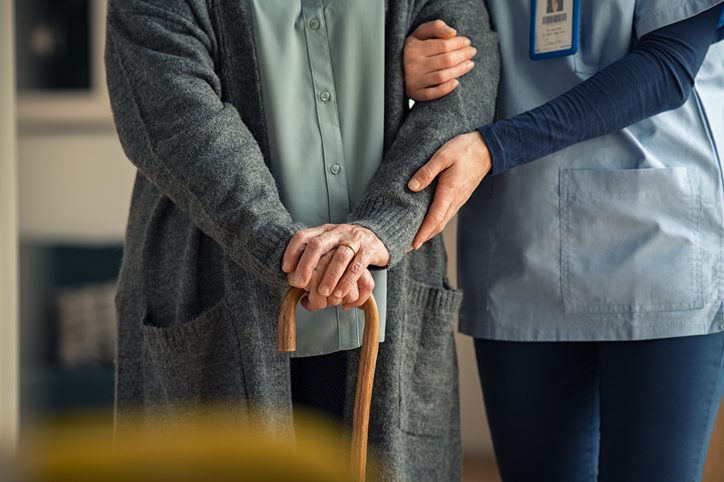 Features of Memory Care Facilities
Memory care programs are specialized care for those with Alzheimer's disease, mild cognitive impairment, or other memory impairments who do not require 24-hour medical care but have difficulty performing daily activities independently. Here is what you should expect to see in most memory care facilities.
A Secure Setting
Good memory care living facilities provide a safe, secure, and compassionate environment where residents can live with dignity and respect. It should be clean, free of harmful chemicals, organized, and safe. Staff should always be attentive to their responsibilities and the needs of each resident, including providing excellent care and addressing any issues regarding safety.
A Social Environment
Remaining social is pivotal to those with memory issues. Residents should have plants of social opportunities that are safe, fun, and offer health benefits.
The Right Diet
The proper diet is essential to maintaining cognitive functioning and overall health. Residents need a balanced diet rich in:
Vitamins
Minerals
Proteins
Carbohydrates
& Other nutrients supporting memory loss
Residents who maintain cognitive functioning with a balanced diet will find it easier to participate in social activities and tend to have fewer behavioral issues.
Activities
Activities such as:
Puzzles
Games
Reading materials
& Reminiscence therapy should be offered
Staff can design individualized programs for each resident on an as-needed basis using activity aides or activities that residents enjoy doing at home. In addition, the team should provide one-on-one training to encourage residents to perform simple to more complex movements.
Exercise and Physical Therapy
Physical exercise is an integral part of the daily routine for seniors. Exercises such as:
Walking
Strength training
Tai Chi
& Ballroom dancing are all encouraged
Physical therapy can be incorporated into a resident's program through in-house therapists or referral to outside physical therapy services. If mobility limitations prevent a resident from engaging in physical activities, appropriate adaptations to tasks should be considered by the caregivers.
Staff Education
Staff must be well trained and certified in memory care for public safety issues and safety management requirements required by federal law (e.g., quality review program; operating procedures; loss prevention). Staff education and training should include, but is not limited to:
How to deal with the resident's daily life
How to handle the resident in a crisis
Staff safety requirements
Assessment of cognitive changes and their impact on daily living
Strict adherence to required staff observations and documentation requirements
Executive Care Providers
Executive care providers are individuals referred by families willing to assume some caregiving responsibilities for a client they live with. A typical executive care provider may need to assist with the following:
Bathing
Meal preparation
Medication management
& Everyday activities
Administrative care providers can be any individual over 18 willing to assume some caregiver responsibilities. Intensive care agencies can refer caregivers to a local agency providing memory care services, or family members may hire an intermediary.
The Right Caregiver
The right caregiver must have excellent patient/resident comfort knowledge, skill sets, and experience relating directly to individuals with cognitive impairments. Due to the increased responsibility, hiring a caregiver with high-level cognitive empathy, compassion, and understanding of memory disorders is essential. In addition, the caregiver should possess a positive attitude, be positive and non-judgmental, have competency in tasks related to memory care functions, and have excellent physical and mental health.
What is the Cost of Memory Care?
Memory care can be a significant financial expense for seniors and their families since it's long-term care. The cost is high due to the need for 24-hour supervision and nursing services. Some people have access to long-term care insurance, which helps with the price.
Where Can I Find a Good Long-Term Care Facility?
The American Association of Homes and Services for the Aging (AAHSA) is the national organization representing memory care and allied communities nationwide. More than 700 memory care communities are located in 35 states and Puerto Rico, encompassing almost 174,000 living units. Most of these communities are not-for-profit seniors housing communities supported by charitable donations, user fees, and local government funding that provide housing opportunities for adults with Alzheimer's disease or other forms of memory loss.
What Is the Difference Between an Assisted Living Community and a Memory Care Community?
Regardless of age or physical condition, all residents can receive the same level of care in these communities, whether they need assistance with everyday tasks or 24-hour supervision.
The primary difference between assisted living and memory care is the residents' level of memory impairment. Assisted living communities are designed for older adults who can still be independent and live independently but may need additional support.
Memory care communities are designed to meet the specific needs of people with dementia, whether mild, moderate, or severe. Memory care requires more staff and resources to provide a safe environment for those who may have wandering tendencies or become lost. These communities often offer 24-hour supervision on the property in addition to a dedicated building for memory care residents.
Frequently Asked Questions
How Do I Choose an Agency for My Loved One?
When looking for a memory care facility, finding a reputable agency licensed by the state where they reside is best. Depending on the state, licensing regulations may vary. Still, they are designed to ensure the safety and well-being of residents. Ask the agencies these questions:
How long have you been in business?
What is your staff ratio to the resident?
Is there a ratio of Dementia Specialists to Memory Care Residents?